NYC Secrets for Travelers and Locals
The Subway Performer Circuit

For locals, the subway performers are often a nuisance but they can be a delight for folks living outside of big cities.
The A and D trains run express up the lenghth of Manhattan, meaning they skip many stops. The longest skip is between 59th and 125th street.
This long skip attracts many performers to load their shows onto this circuit. If you're on an A or D train between 59th and 125th, there's a good chance you'll see a performance no matter what car you're in.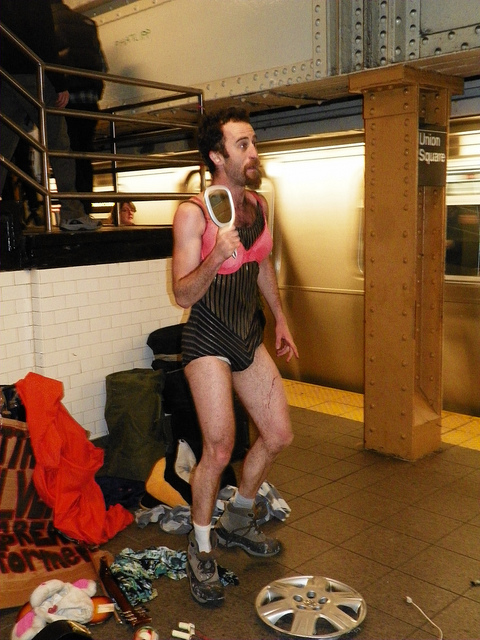 Grand Central's Black Spot

When Grand Central's dirty, tobacco-stained ceiling was cleaned and repainted with the now reknown blue zodiac painting, a single spot of the original ceiling was left as a reminder to patrons of how it used to be.